Polish your skills with your ideal mentor
Our Mentorship Network is a gateway for people who are in need of expert support to illuminate their career paths.
Visit Coyotiv on Superpeer
What is the Mentorship Network?
You can learn from those who have gone before you, and you can map out your route ahead with much more confidence and much less worry. Coyotiv Mentorship Network is about connecting people who want to amplify their success with those who can lead them there.
It's about getting personalized support by seasoned professionals that understand the world from where you stand, then leveraging their insights to do more, together! Whether you're just starting out or have been at it for years, we'll help you find the perfect fit and take your business and career to the next level.
If you are having trouble with your startup or you are just looking for technical support on your code, this is the right place.
We help companies and individuals who aim for:
Increasing their visibility in the tech industry
Gaining insight into their business
Guidance towards the next right steps in their career
Boosting the size of their audience
Getting their message heard in the global community of tech
Meet our mentors
We've carefully selected mentors and career experts who have a proven track record of excellence so that choosing a mentor is not a hassle anymore. Get paired with "the one" who will help you to keep moving forward!
We have partnered with Superpeer, an all-in-one video platform to share our insights and expertise in an easier way with you. Through their platform, we will host masterclasses on various topics and provide 1:1 mentorship sessions to individuals and companies. Check out the Coyotiv Superpeer Network to find out more about the Coyote Mentors.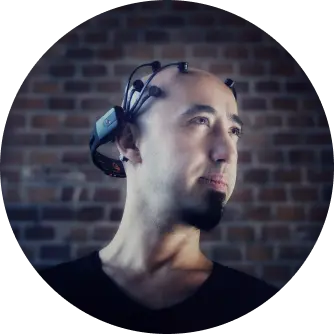 Armağan Amcalar
Entrepreneur, CTO & Mentor
I am a leader and an entrepreneur with years of hands-on experience founding and leading multiple startups and enterprise teams. I've been mentoring startups, engineers and engineering managers since 2014. I can help you with your personal career choices, or the difficult choices you need to make in your company.
I garnered a deep understanding of technology by building systems ranging from integrated circuits to multi-cloud systems architecture. Throughout my adventures, I learnt the effect of technology on people.
I have led the creation of several innovative products that millions of people still use daily. I thrive creating scalable engineering environments and processes with strong vision and solid fundamentals to enable businesses and fuel innovation.
Experienced in growing and teaching engineering teams, I teach principles of software engineering in non-profits and universities. I give workshops about public speaking and cloud infrastructure, and speak at conferences and events all around the world.
I can help you with;
Code Review

Team Culture

Architectural Decisions

Technical Hiring

Product Roadmap

Masterclass Trainings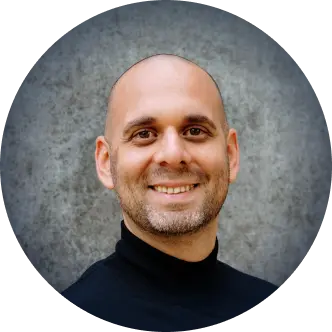 Mehmet Perk
Product Leader, Product Management Expert
I am a product leader, currently employed at Siemens. Previously, I held executive product positions where I was responsible for business strategy, product strategy, product management, product design, user experience, and product development process for leading internet companies. I have spent over the last 10 years forming and storming products as a founder, strategist, and product manager.I am passionate about building products at scale and improving inclusion and diversity in the industry.
I can help you with;
Business Goals

Product Development

Product Mana­gement

Technical Hiring

Product Strategies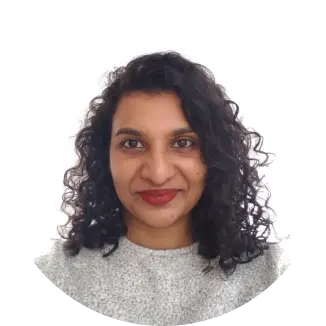 Fareen Shaikh
Career Coach
With a passion for people combined with an understanding of HR best practices, I wear different hats as a career coach and talent hunter by matching remote talent with opportunities for a remote work platform. The career exploration and development of professionals inspire me. I am driven by my desire to help others discover, and ultimately do what they love. I worked with international organizations to develop their hiring processes, design job descriptions, review resumes of applicants, and screen them for their culture/values.
I can help you with;
Resume Design

Professional Branding

LinkedIn Profiles

Networking Strategies

Interviewing Skills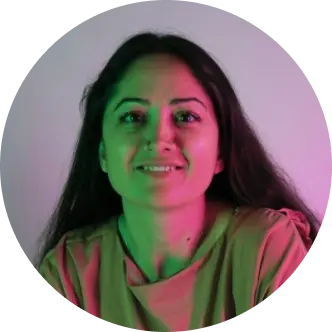 Mihri Minaz
Co-founder of Beams, Entrepreneur
I am a passionate developer with never-ending curiosity and an open attitude for all different programming languages, paradigms, and platforms. I developed and managed numerous projects ranging from mobile applications for banking / e-commerce / wallet, databases and web services.
My home base is established in Berlin and I am an active member of local tech communities. I work with Swift, Javascript, Node.js and Objective-C. Now I am the co-founder of Beams
I can help you with;
Mobile Applications

Code Review

Technical Hiring

Team Culture

Leadership

Diversity & Inclusion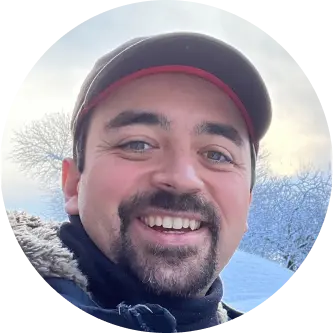 Üstün Özgür
Software Engineer that Builds Startups
Hi there! I'm a polyglot senior software engineer. I believe in continuous improvement coupled with a long term vision is the key to success. I love learning and teaching anything related to software, and view collaboration as the key skill to build things together. I believe quality of the code base, and the success of a software company do not need to be competing tradeoffs.
I have worked at various startups (SellerCrowd, Toolio, Braid) and companies (Rugila), at different capacities, including being a founder, founding engineer, lead engineer and a transformation consultant (at various banks and insurance companies).
Software languages I have used in production include JavaScript, Python, Java, C# and Clojure. I have experience at every stack of a web based software, devops, various databases (Postgres, Couchdb), backend tech (Django, node, Spring...) and frontend tech (React, Redux, Vue, Angular...).
I can help you with;
Building Startups

Software Architecture

Trans­formation of Legacy Software
Ready to have your very own career epiphany?
Check out the Coyotiv Superpeer Network to find out more about the Coyote Mentors and book a meeting with one of our amazing mentors today!
Book a call